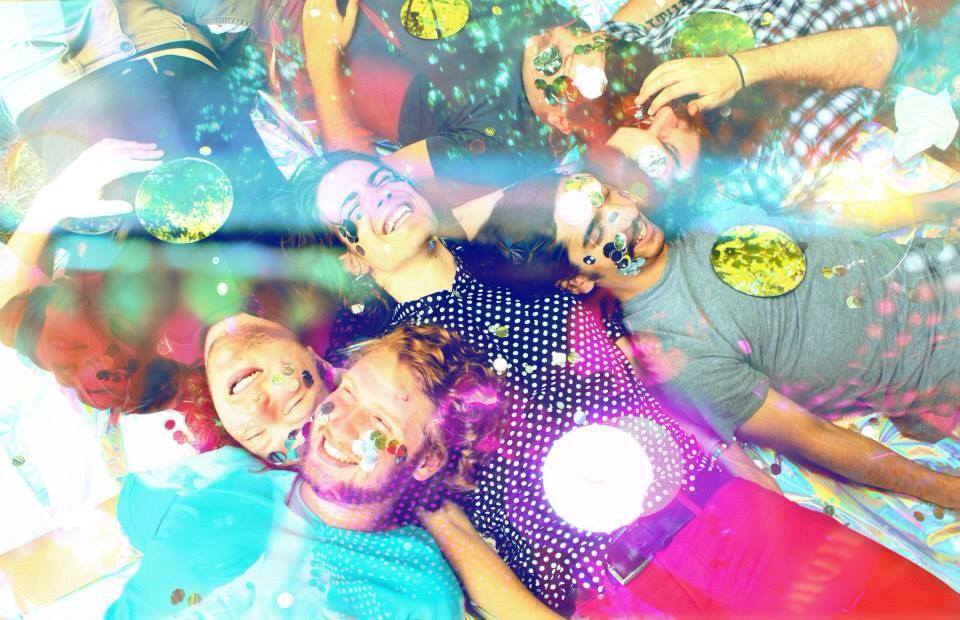 This time tomorrow, we will be setting the stage, turning on the amps and pouring beer to start the Apes on Tape showcase at Treefort Fest 2015. In just over 24 hours, the first band will be opening up the party. And you could do much worse than an opening band that self-describes themselves with "rock beer party rock pizza" in Memphis' Spaceface.
Musically, Tame Impala has become a lazy reference point for psychedelic rock over the past few years. However, while listening to Spaceface's live recordings (I recommend Live at Ardent Studios) I can't help but hear the parallels. From rhythmic grooves that give way to cosmic synth-led pauses to bass-driven builds, if you're a fan of Tame you should definitely dig Spaceface. Spaceface obviously incorporate their own psyche styles, which might ring home if you like My Morning Jacket or White Denim. Overall, we're simply giddy to have the bright, high-energy, psyche vibes of Spaceface opening our showcase.
See you tomorrow! Full showcase details here.