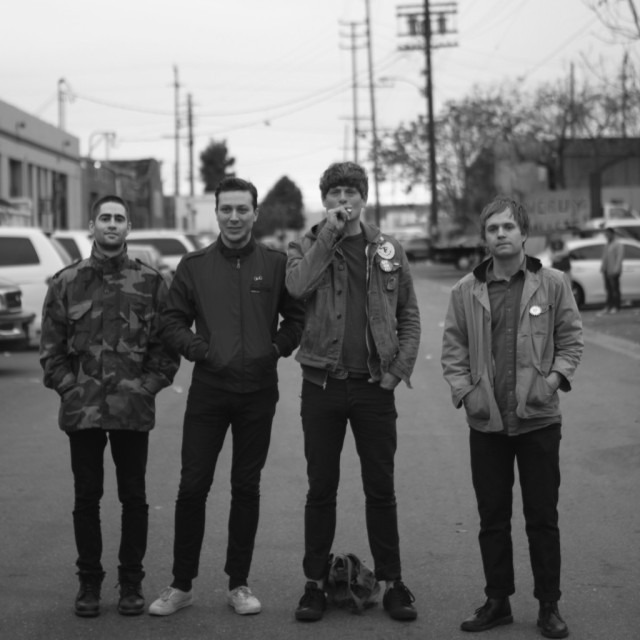 Following their Mutilator Defended At Last album earlier this year, Thee Oh Sees will keep up their prolific release rate with a new 7" early next year. On February 12, Thee Oh Sees will drop the 7" split via their long time home Castle Face records. You can stream the a-side track "Fortress" below.
Additionally, Thee Oh Sees have announced two shows with Fuzz (Ty Segall's band) and Wand at L.A.'s Teragram Ballroom on December 16 and 17. The shows proceeds will go to the L.A. Kitchen. Those shows are now sold out. Thee Oh Sees' John Dwyer shared the following:
We used to do these kinds of events in San Francisco every year, homelessness is really pretty extreme there. But here in Los Angeles, it seems more dire still. This is the first city where I've seen homeless children on the street. It's pretty rough out there and every day the divide seems to grow between money and people without. So, any way we can help out seems like a good thing and everybody involved in the event just sort pulled it all together.