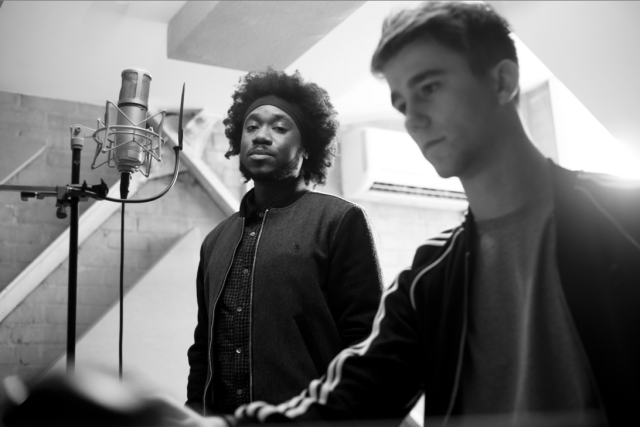 Building upon his recent progress and steam, Liverpool producer SG Lewis released a new track today. Joining the ranks of Disclosure, Jessie Ware, Jai Paul (we're never gonna get that album, huh?) and others on PMR Records, Lewis continues to hone his lush, warm, nocturnal R&B grooves.
Lewis tapped fellow labelmate Dornik for "All Night". Dornik, unfairly or not, is oft compared to Miguel, D'Angelo and the Weeknd. Blood Orange, Prince or Michael Jackson might be as accurate of signposts. Regardless, he nails the vocals on this track. Both SG Lewis and Dornik are worth keeping your eyes and ears on this year.
You can purchase SG Lewis "All Night" featuring Dornik here and stream it below. Update: There's a beautiful new video for SG Lewis "All Night" that you can also watch below.