After a lone event or two last week, Noise Pop 2016 kicked into gear on Tuesday night. Elsewhere in San Francisco, you could've caught Metric, Makonnen, Kool AD and others. Meanwhile at the Independent, Naytronix (the project of tUnE-yArDs' Nate Brenner), Kid Trails (Toro y Moi guitarist Patrick Jeffords) and Hunny opened for Oakland's Astronauts Etc.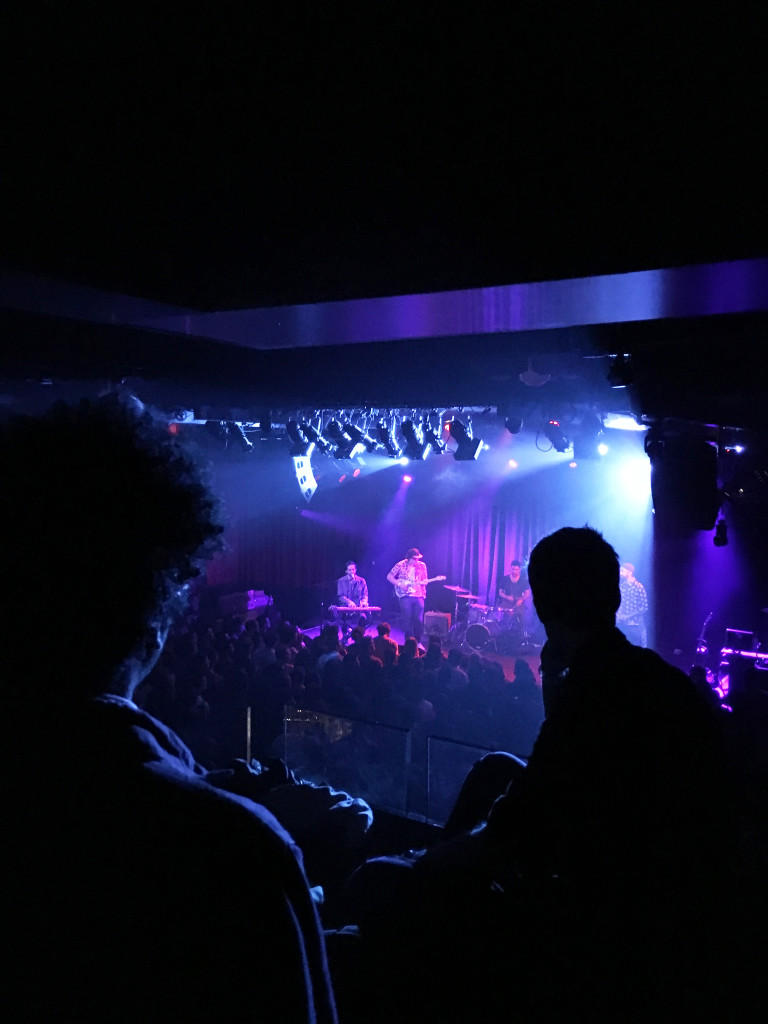 Originally the solo project of Anthony Ferraro, Astronauts Etc entered a new chapter with 2015's most excellent Mind Out Wandering album. Ferraro's demos evolved with the aide of Bells Atlas' Derek Barber and Doug Stuart, Waterstrider's Scott Brown and Aaron Gold. The fleshed out final product of MOW pairs Ferraro's smooth songwriting with his bandmates' adept musicianship.
After several dozen tour dates together last year (including a lengthy run with Toro y Moi), Astronauts Etc brought the polished, cohesive live version of MOW to the Independent last night. Their hour-long headlining set covered the new album's material, older gem "Sadie" and the band's self-imposed, final performance of their well-worn, "Rocketman" cover. A four-band bill and late set times contributed to a thinner crowd towards the end (Noise Pop, we have jobs). Ferraro noted this, "thank you most of all for being here at 11pm on a Tuesday." But those who turned out eagerly and warmly received Astronauts Etc's set, proof that Mind Out Wandering found it's way into many Bay Area ears since it's release in September.
---
Stay tuned for more Noise Pop coverage this week and scope our Noise Pop feature.